Be welcome!
What is Remembrance Full of Life?
During Commemorations Full of Life, the lives of the war dead are symbolized in a unique way by making them symbolically visible again with people of today. These people are of the same age or gender as those who lost their lives due to war. Through this way, perhaps the realization arises that these war victims were just like them. Just as old, or also a mother, a child, a grandfather or grandmother. They are not frozen black and white images from the past. They had lives just like ours before the war. They were no different from us. That is why the organization Commemorations Full of Life asks people of today, of the same age and gender to give these people a presence again with their identity. At Commemorations Full of Life, these people of today remain themselves ánd they make visible who these war victims were. Old, young, very young, husband, wife, son, grandfather or grandmother. Through this method of commemoration, the experience is that this image, this experience and this movement of people who re-present and the public that watches this, has an enormous impact. On both young and old.
Read more
In addition to these commemorations, the organization Herdenken Vol leven is investigating whether a conversation and meeting between different nationalities is possible. Whereby it can be examined how a meeting takes place between German and Dutch youth. How does this generation meet? Is there still a dynamic of guilt, innocence, shame, reproach, perpetrator and victimization? How long does this dynamic remain present between Dutch and German youth? And besides this dynamic, is there room to share with each other the unintended impact of the war on both nationalities. And can this impact perhaps connect? Can this conversation about impact perhaps lead to a joint conversation and effort to prevent war?
Read more
The color of the future
Remembrance Full of Life carries the color of the future. And brings lost life into focus in a special way. Commemoration Full of Life is a new form of commemoration to support the commemorations that are already there. To offer people (and especially young people) an image of war victims. That they can be young like them, with dreams and plans about their future. Who are pierced by war. In which they are occupied and threatened and resisted. Which costs them their lives. From the feedback of young people who attended the Memorial Field of Honor Full of Life, we also heard that they see people standing as old as their brothers or their parents. And that they never realized it that way. Until they see people standing behind the graves of the same age as the people buried there.
It brings the commemoration of those who perished in war very close to them in their own world. An objective of the Commemorations Full of Life is also to bring the commemorations to the Now. Not to leave it in the past as if it could not be about us.
That is why we must be alert and care for peace, for dialogue, dare to give space to difference without fear, be alert to signs of racism, discrimination and exclusion. And speak out about it.
Remembrance Full of Life is made possible by Peoples Media Foundation, investments by Media Luna Tell a Story and made possible by contributions from the vfonds - National Fund for Peace, Freedom and Veterans and by the 4and5mei Committee Amsterdam. With special thanks to Job Cohen.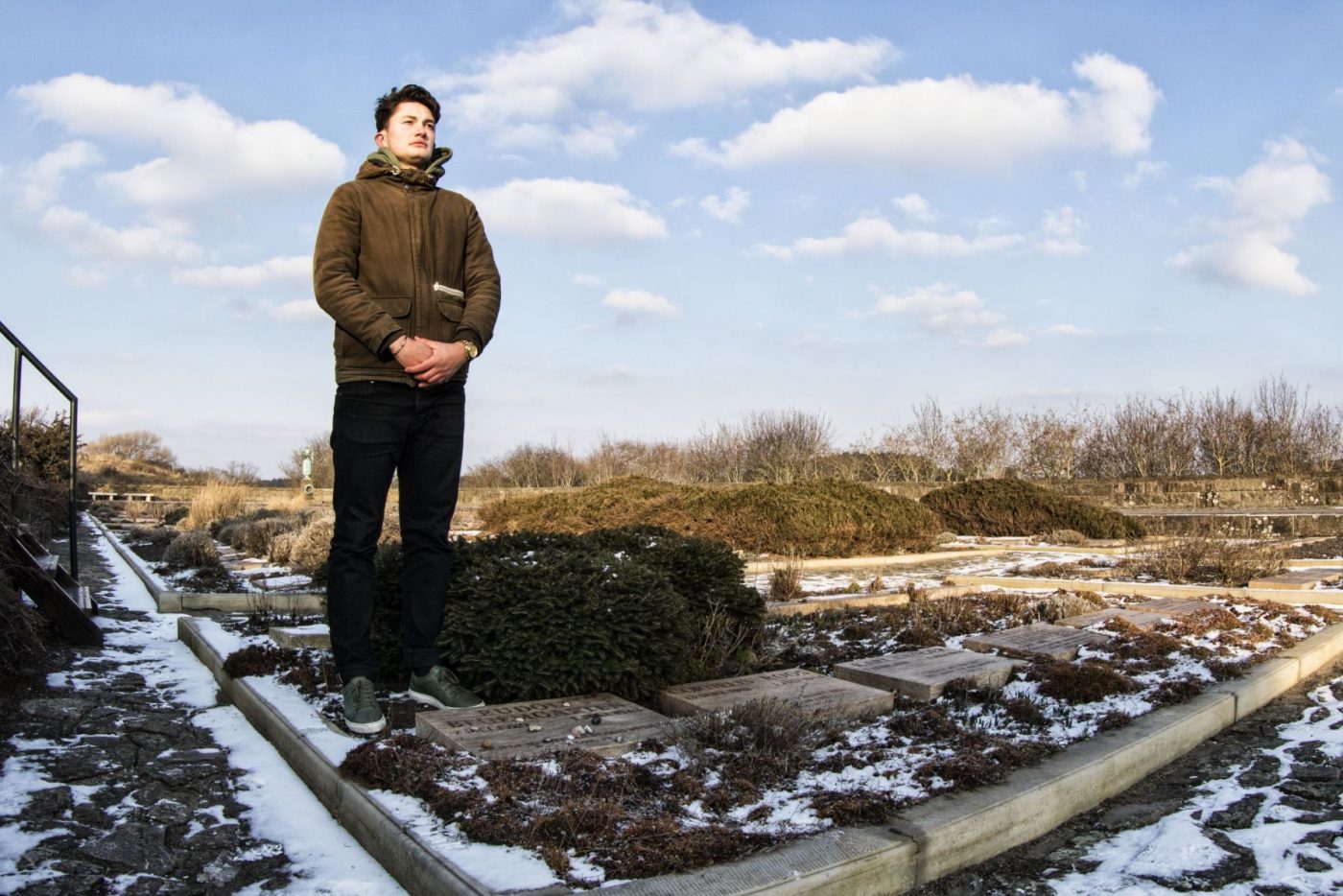 What is the memorial Honor Field Full of Life?
During the Commemoration Field of Honor Full of Life, the war dead are remembered in a unique way and symbolically "brought to life" by placing behind the graves people of today of the same age and gender. To bring the commemoration to the present and make visible that at these graves belong human lives who were this age when they perished by war.
The moment you see a tombstone or a cross of someone 21 years old the thought is that this is very young but when there is actually a boy of 21 behind it a different sensation arises and a realization that this 21 year old life potential has been stopped by war violence.
To behold a tombstone with the date of birth and death on it is different from seeing a 21-year-old boy representing this slain life. A boy of flesh and blood. What plans, future dreams and ideas died with him? What life was not lived? What children were not born? The experience of the commemoration Honor Field Full of Life is that there is a special encounter in becoming witnesses to each other: of the one who represents the war victim as of those who witness the representation. Both honor and remember in a special way the life that perished. Both with the desire that through remembrance, there is awareness that each war victim is an ambassador for peace. At the last Field of Honor Full of Life, there were 700 people representing a war victim in this way.
Initiator Remembrance Full of Life.
Commemoration Full of Life is an organization founded by Nathalie Toisuta. Initiator of the previous commemoration Field of Honor Vol Leven. This took place between 2015-2018 at the National Field of Honor Loenen. Also, Nathalie Toisuta is owner of Media Luna Tell a Story in which several productions take place. For example, many War Child documentaries. Within the organization Remembrance Full of Life, activities take place in many ways and forms to engage in conversation with each other about how we can prevent war and keep the peace. Important, meaningful and timely conversations.
Herdenken Vol Leven develops projects in cooperation with vfonds, Amsterdam4and5 May Committee, Prince Bernard Culture Fund, Ministry of Health, Welfare and Sport, etc. With support from these funds and the Ministry, new forms of Commemoration are being developed. To keep in touch with the new generations where inclusiveness and diversity is an important motive.